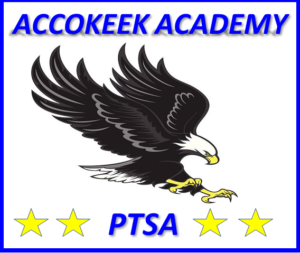 Hello Accokeek Academy PTSA Members!
The PTSA is planning a Trunk or Treat on Saturday, October 30th. We need approximately volunteers to come with your cars or portable tables to make this event a success. The PTSA will provide the candy, we need volunteers to give it out – even better if you're feeling festive and want to dress up or decorate your car. That's optional, though. We know how it is. We'll have a costume contest, music (if you know a DJ who would like to volunteer their time, let us know!), and dancing. Volunteers are needed to make this happen.
The PTSA board can't do it alone.
Please click on the link below to sign up. For questions or additional ideas, please email Secretary@aaptsa.org.
Thank you!
Your Accokeek Academy PTSA Executive Board